WEB DEVELOPMENT
Your technical partner towards web success.
In this age of technology, it can be hard for your business to excel without a strong web presence. Luckily, Two Minds has a dedicated Web Development team that can take your business to the next level. It doesn't matter if you want to sell products online or have a basic page for clients to reference, we build it all.
Services
Here are the web services we offer.
WORDPRESS

WordPress is the top content management system being used on the internet today. It's reliable, easy to use and highly customizable. We specialize in developing simple to complex applications and plugins for the WordPress environment. Rest assured if you ever take on a WordPress project we can fulfill any request for customization needed in a timely manner with a commitment to your success.

CUSTOM WEB DESIGN

Whether you need a Landing page or an entire website designed, our Full Stack Development team can help alleviate the small and big problems that mom and pa marketing companies may face. Some of those issues include accurate timelines, professional code, and delivering a finished product.

ECOMMERCE

Our team of Full Stack Developers have the ability to customize many of the shopping carts available today including Shopify, BigCommerce, 3DCart, and PrestaShop to name a few. Hire us for your eCommerce Store and get a combined 35 years of experience of learning and delivering a finished product with a committment to your timeline and your success.

SERVER ADMINISTRATION AND MAINTENTANCE

Servers are getting constant updates to guard against the latest threats, and sometimes they just go down for no good reason. We are here to set up, monitor, and repair your "mission critical" hosting services on Linux systems.

WEBSITE REVAMP

Does your website need some love? We transform non functioning or ugly websites into something your mother could be proud of. And we stand behind our work for 6 months after your project has completed. That's a guarantee that if anything goes wrong during that 6 months, we will take care of it for you free of charge.

HOSTING

If you are using one of the top 3 major hosting companies in the US today your servers are located on the West Coast. Not only that, but they aren't very secure. To make money those top 3 hosts have to sell A LOT of hosting packages. So they cheap out on their equipment and staff. With Two Minds Hosting your website will be located close to where your business runs. East Coast resident's get East Coast servers, and that makes all the difference when you want your website to show up quickly. If you are local to Concord, NC you know you will be getting a server that is right here at home.
IS YOUR WEBSITE NOT WHAT YOU EXPECTED? IS IT BROKEN?
Let our team collaborate with you and help your website stand out.
PLAN
We will sit down with you to discuss your vision for the web project: any goals that you have, features that you want to be included, your budget, a timeline and then the steps for implementation.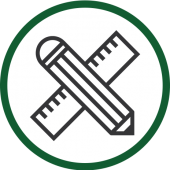 DESIGN
Once we have finalized the plan, then we have our web designer create the structure and physical look of the website. Photos, content, and design items are dropped into place so that there is a visual representation of the final project.
CODE
After the graphic snapshot is completed, then we bring our web developer(s) in to add the interactivity and functionality elements of the site.
TEST
Lastly, we test the site/project to make sure that each component is operating properly and your initial vision is working as planned. We evaluate the finished product on a variety of platforms to ensure that all users are able to navigate it as planned.
TESTIMONIALS
What our clients had to say about us.
"We recently had our website updated and redone. Excellent work and communication from Kris during the whole process! They did our business signs in the past too. I highly recommend using them. A great local business doing great quality of work...with affordable pricing!"
Chris L., Harrisburg Security
"They have done an Amazing Job for us! Great customer service and they went above and beyond what we expected for all of our print work as well as our website, it's been a one stop shop for our business needs!!"
Katrina, The Bling Bling Sisters
HOW TO GET STARTED?
Start by filling out this form and let us know what you are looking for.